The European Union has been supporting the environment, nature, and climate for 30 years. Since this is a very big deal, the LIFE community has set out to organise a series of events across Europe in March, April and May 2022, which marks 30 years of the EU Habitats Directive and Natura 2000 network of protected areas. If you want to find out more about what we have planned for countries near you, or maybe even your own country, depending on where you are from, and how you can also get involved with LIFE, then please do read on.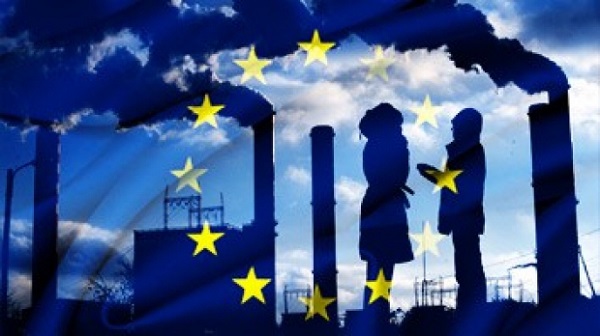 Events Around Europe
Below you can find the full schedule of our events that are going to be taking place around Europe in March of 2022.
06/03/2022: Exhibition "Greek Forests, Green Destinations", guided tours (Greece)
30/03/2022: LIFE Ticino – Field training on raptor identification (Italy)
01/04/2022: Life Euroturtles: La conservazione delle tartarughe marine in Italia e nel Mediterraneo (Italy)
01/04/2022: Podkowiec ma gust (horseshoes have a style) (Poland)
06/04/2022: International Conference – Agrofood and Sustainability, the necessary alliance (Spain)
06/04/2022: Conferencia Final – Agroalimentación y Sostenibilidad. La alianza necesaria (Spain)
07/04/2022: LIFE RE Mida Mid-term Workshop (Italy)
23/04/2022: LIFE EUROTURTLES: Conservation of Sea Turtles in the Mediterranean (Malta)
25/04/2022: II Evento de Networking de proyectos LIFE promovido por AQUASEF en Madrid (Spain)
25/04/2022: II LIFE Projects Networking Event promoted by AQUASEF in Madrid (Spain)
29/04/2022: Visit of the Bois-Brulé nature reserve (Belgium)
03/05/2022: Press Conference – Presentation of the Status of wolf Alpine Population (Italy)
05/05/2022: Open Day in the Viper Centre (Hungary)
09/05/2022: The Natura 2000 Network Day (Portugal)
We are now going to take a look at some of these events and provide you with a little bit more information about some of these events, so that you can decide if they are events that you would be interested in going along to.
06/03/2022: Exhibition "Greek Forests, Green Destinations", guided tours (Greece)
In an exhibition at the Athens International Airport, the Goulandris and Natural History Museum-Greek Biotope/Wetland Centre will have the objective of making Greek forests and how they need to be protected publicly known as well as ensuring that all those who visit the exhibition are aware that Greek forests are unique destinations of value and high quality.
30/03/2022: LIFE Ticino – Field Training on Raptor Identification (Italy)
If you love your birds of prey, then this is something that you should definitely think about attending. You can find a variety of raptors in Italy such as the Goshawk, Honey Buzzard, Short-toed Eagle, Marsh Harrier, Egyptian Vulture, Sparrowhawk, and Griffon Vulture.
Many of us only get to see these magnificent birds in books, on television, or maybe on slot machines at our favourite online casinos. If you want to see such beautiful birds in the flesh and see them in their all of their majestic glory, then this is an event that you should definitely think about taking part in. This is a field training exercise in the Parco del Beigua, Arenzano, for volunteers and wardens that want to help conserve these beautiful creatures.
01/04/2022: Podkowiec Ma Gust (Horseshoes Have a Style) (Poland)
When we are talking about horseshoes here, we are not talking about those shoes that you find on the feet of horses. No, we are talking about horseshoe bats. The Lesser Horseshoe Bat is one of the smallest bat species in the world, weighing in at just 3.5-10g, and because it is a sedentary bat, it is susceptible to environmental changes and extinction. If you love bats as much as we do, then you should take a trip to this event, which will be held at the stunning Nowy Wiśnicz Castle, and find out a lot more about what is being done to prevent these tiny and elegant creatures from becoming extinct.
23/04/2022: LIFE EUROTURTLES: Conservation of Sea Turtles in the Mediterranean (Malta)
Nature Trust Malta will be having an open day for the public where there will be a stall that is dedicated to promoting the activities and efforts of the Euroturtles Project. Visitors will be informed about the status of turtles in the Mediterranean and why it is important that these vulnerable species are conserved. Turtles are some of the most magnificent creatures on Earth, in our opinion, and if you are a big fan of turtles, then we suggest you head along to this event.
If you would like to find out more about the @LIFEprogramme, then just click on the link that we have just provided, and you will be able to make use of a wealth of information. Once you have checked out all of the information from the previous link, if you are interested in finding out about some conservation work that is going on in Spain, then we recommend that you take a look at @LIFEzgznatural.
What is the EU Doing to Combat Climate Change?
? The issue of global warming is a controversial topic for many to say the least. The governments of the world love to go on about how humans are destroying the planet and that if we do not act now then we will all be living in an uninhabitable hell hole within a couple of decades. At the start of the century, there was talk about how there would be no snow by 2020, and then 2020 came and went and there were record amounts of snow. In fact, in 2020, the Alpine skiing resorts opened a whole month early because snow arrived sooner than expected. The arguments that global warming deniers have is that the Earth has always been subjected to severe climate changes and that nothing that we do to lower carbon dioxide emissions will prevent the climate from changing. There are a number of scientists who also have this viewpoint, so it is safe to say that global warming is a topic that we will never all agree about. Nevertheless, the European Union has set an ambitious goal to reduce their carbon emissions by 55% by 2030 and to then become the first carbon-neutral continent by 2050. As we said, this is an ambitious goal indeed, so what are some of the proposals that the EU has in mind to reach such goals?
Ban of Diesel and Petrol Cars
Well, one of the main aims is to ban the sale of diesel and petrol cars within the next decade, meaning that only electric cars will be available to buy on the market. As to be expected, many people are not happy with this proposal for a number of reasons. One of the main objections to this arises from the fact that electric cars are much more expensive than diesel or petrol cars. The average electric car costs about $10,000 more, and not everyone has that sort of money lying about. Also, another objection to everyone turning towards electric cars is that the power grids of countries will not be able to cope with the extra electricity usage, leading to more blackouts. There are countries that struggle with the electricity demands during the summer when people want their ACs on to battle the heat, so imagine if the power grid has to cope with charging electric cars as well. Despite these objections, the EU still plan to go ahead with this idea, but it could take years of negotiations to thrash out a deal that suits the majority of people. At the end of the day, it is not possible to make everyone happy. ![plane-co2](/images/uploads/airplane-contrail-clouds-scaled.jpg)
A Tax on Airplane Fuel
Another plan that the EU has in the pipeline is to tax airplane fuel, which will then force the airlines to charge more for their tickets, which will then lead to fewer people travelling by plane because they cannot afford or refuse to pay the extra costs. The [European Commission]() estimated that a tax fuel would cause an 11% decrease in demand, which would equal an 11% decrease in flights, and thus an 11% decrease in emissions. Obviously, such an idea has been met with condemnation from a number of airlines, especially since many are already struggling due to the impact that Covid-19 has had over the last two years. These past two years have been a complete nightmare for a number of airlines, and the last thing that they need now is a tax on plane fuel. Also, the idea has not gone down well with many members of the public because while the average Joe was not able to fly anywhere during the height of the pandemic, there were lots of stories about millionaires flying here, there, and everywhere.
Carbon Border Tariff
The European Union are also considering implementing a carbon border tariff, which is an idea that will require manufacturers that are not based in the EU to pay more if they want to import materials such as concrete and steel. The fee that will be charged will depend on the amount of CO2 emissions that result from the production of the product that is being imported. As you have probably already guessed, there has been a number of objections to such a tariff, with one of the main ones being that other countries might retaliate by imposing the same barriers on imports from the EU. This means that such products will become a lot more expensive as the companies that are importing the products will just up the price so that they do not end up losing out.
A Few Words to Sum Up
These are just a few ways that the European Union are trying to rise awareness of the importance of conserving habitats and trying to tackle carbon emissions to ensure that Europe is the first carbon neutral continent come 2050.
Whether such plans will actually come to fruition is something that we will have to wait and see, but at least they are doing something to try and avert any possible climate crisis in the decades to come, which is more that can be said for the likes of Russia, China, and India, who are all planning on opening up coal mines.